Hotel Info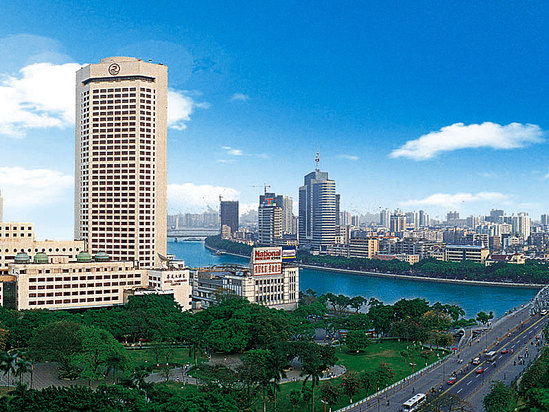 Hotel Landmark Canton, Guangzhou
, huaxia hotel is a subordinate enterprise of Guangdong Tourism Holding Group Co., Ltd. It is a boutique business comprehensive hotel. Standing on the Bank of the Pearl River in Guangzhou, it is located in the center of Haizhu Square, a cultural and financial CBD. Shopping and entertainment are convenient and fast. The hotel is located at the intersection of various transportation networks, and the intersection of Metro Line 2 and line 6 is very close. The main entrance of the hotel is equipped with a through bus to and from Hong Kong and Macao, which is a place where business travelers gather.
The 39 storey hotel has comfortable rooms, apartments and more than 20000 square meters of high-grade office buildings. The newly launched hotel rooms are designed with Lingnan charm and modern aesthetics. The spacious and comfortable space creates a new model of elegant residence for the residents. Among them, the guest room design of the window bathtub can embrace the winding afterglow of the Pearl River and the beautiful city scenery. Lying in a comfortable bed, looking at xiaomanyao and sleeping on the river, it's very enjoyable.
The 4.2-meter-high Conference Center has Lingnan style and pillar free design with a total area of 360 square meters. It is equipped with LED large screen, advanced audio-visual equipment, intelligent lighting system and modern communication equipment. Three small conference rooms and a multi-functional conference room, with an area of 42 square meters to 100 square meters. No matter 30-400 people of all types of meetings or grand banquet, professional meeting planner will arrange every detail for you.
Taoyuan western restaurant is located on the 39th floor of the hotel, overlooking the panoramic view of the Pearl River. The environment is beautiful and comfortable. The fashionable and elegant western design style skillfully integrates Chinese elements and is full of elegant and pleasant atmosphere. It can provide special buffet and European cuisine, enjoy delicious food and overlook the beautiful scenery of the Pearl River
Breakfast price
: CNY90($12.6) / person
Breakfast time
: 06:30-10:30
Breakfast type
: Buffet (Western)