Hotel Info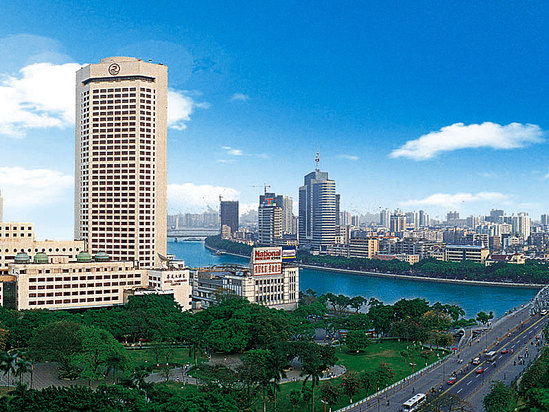 Hotel Landmark Canton Guangzhou is situated in Haizhu Square on the banks of the Pearl River, just a two-minute walk from Metro Line 2.

This Guangzhou hotel's guestrooms and offices are all equipped with in-house movies, satellite TV and free broadband Internet connections.

The hotel's restaurant consists of 17 dining rooms serving an array of Western and Cantonese dishes. Guests can also choose to have a drink and relax at the bar and lobby lounge.

The Landmark Club features a special lounge, meeting hall and reception areas in addition to a gymnasium and high-tech audio-visual room.

Guests can also enjoy the hotels other recreational facilities include tennis courts, billiards, table tennis and an indoor swimming pool. Those looking to relax can enjoy a massage or sauna. A beauty salon, a clinic and a post office are also available.