Hotel Info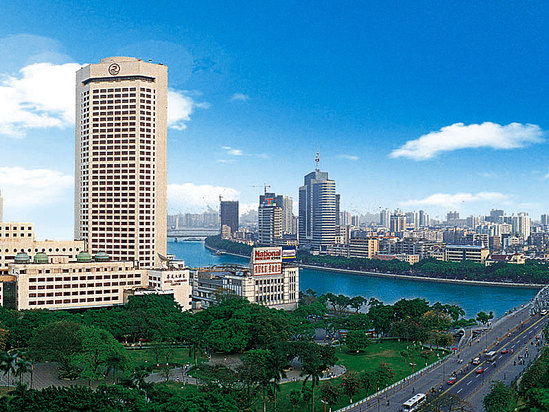 Hotel Landmark Canton, Guangzhou
stands on the banks of the beautiful Pearl River in Guangzhou, and is located in the commercial prosperous area of Haizhu Square. Shopping and entertainment are quick and easy. The hotel is located at the intersection of various transportation networks, and the intersection of Metro Line 2 and Line 6 is within easy reach. The hotel's main entrance is equipped with a direct bus to and from Hong Kong and Macau, which is where business travelers gather.
Hotel is a subsidiary of Guangdong Tourism Holding Group Co., Ltd. It is a boutique business comprehensive hotel.
The 39-storey hotel has a variety of exquisite and comfortable guest rooms with complete supporting facilities. The unique design of the rooms is fully integrated with modern simplicity and Lingnan style to provide you with a spacious and comfortable living environment. From the window of the guest room, the "Pearl Water Night Rhyme" of the eight scenic spots of Yangcheng has a panoramic view.
Hotel launched a business club based on the concept of shop in shop, with exclusive service areas such as lounges, conference venues, gyms, etc., providing 24-hour personal butler service.
3 distinctive Chinese and Western dining venues in the hotel provide a wide range of gourmet cuisines. In addition, leisure and entertainment facilities include tennis courts, billiard rooms, table tennis rooms, fitness rooms, indoor swimming pools and saunas. In addition, the hotel's business center, beauty center, post office, bank, laundry and other services are available. No matter busy business or freehand travellers, you can enjoy a full range of comfort, convenience and speed.